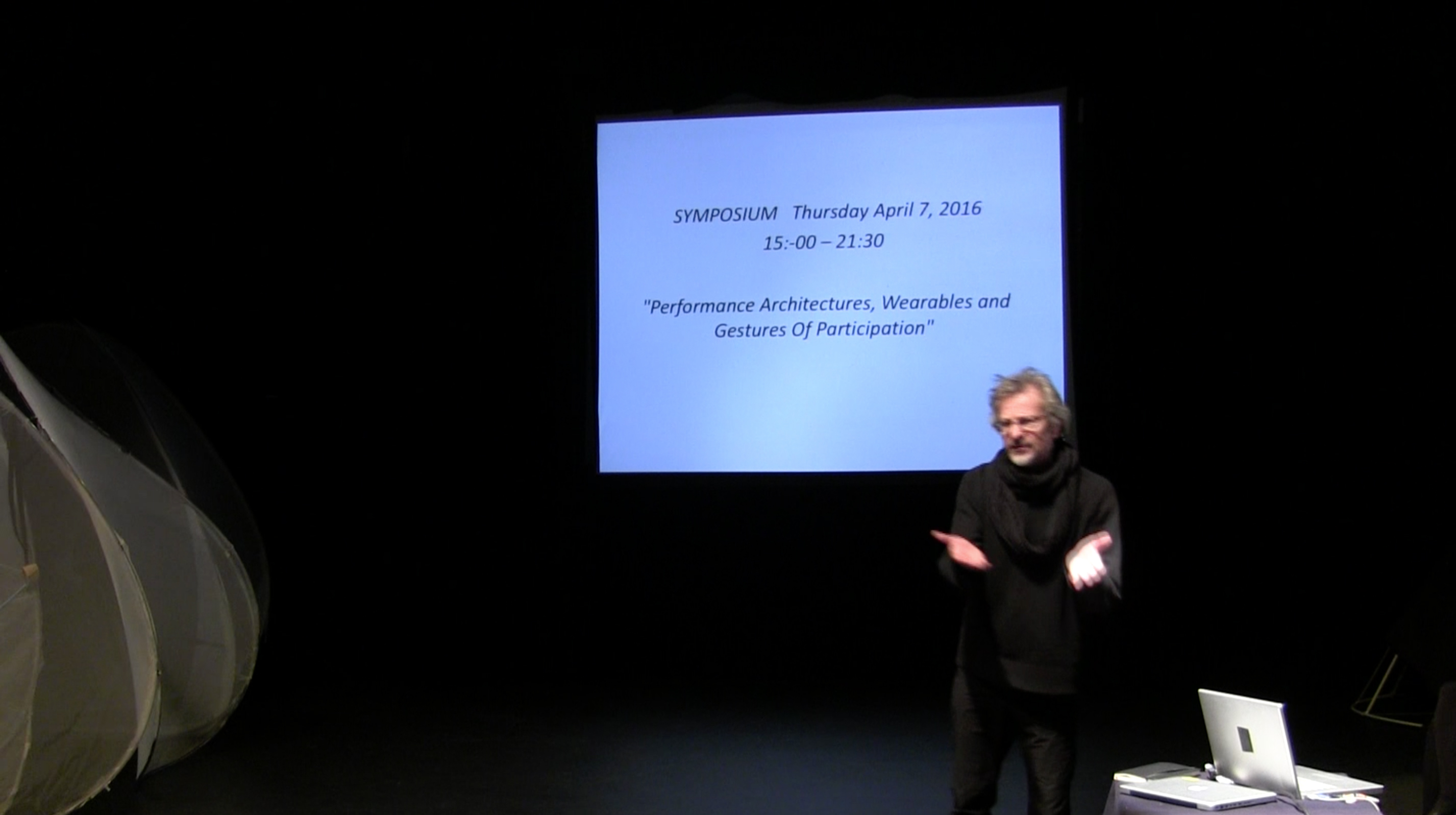 Johannes Birringer welcomes the participants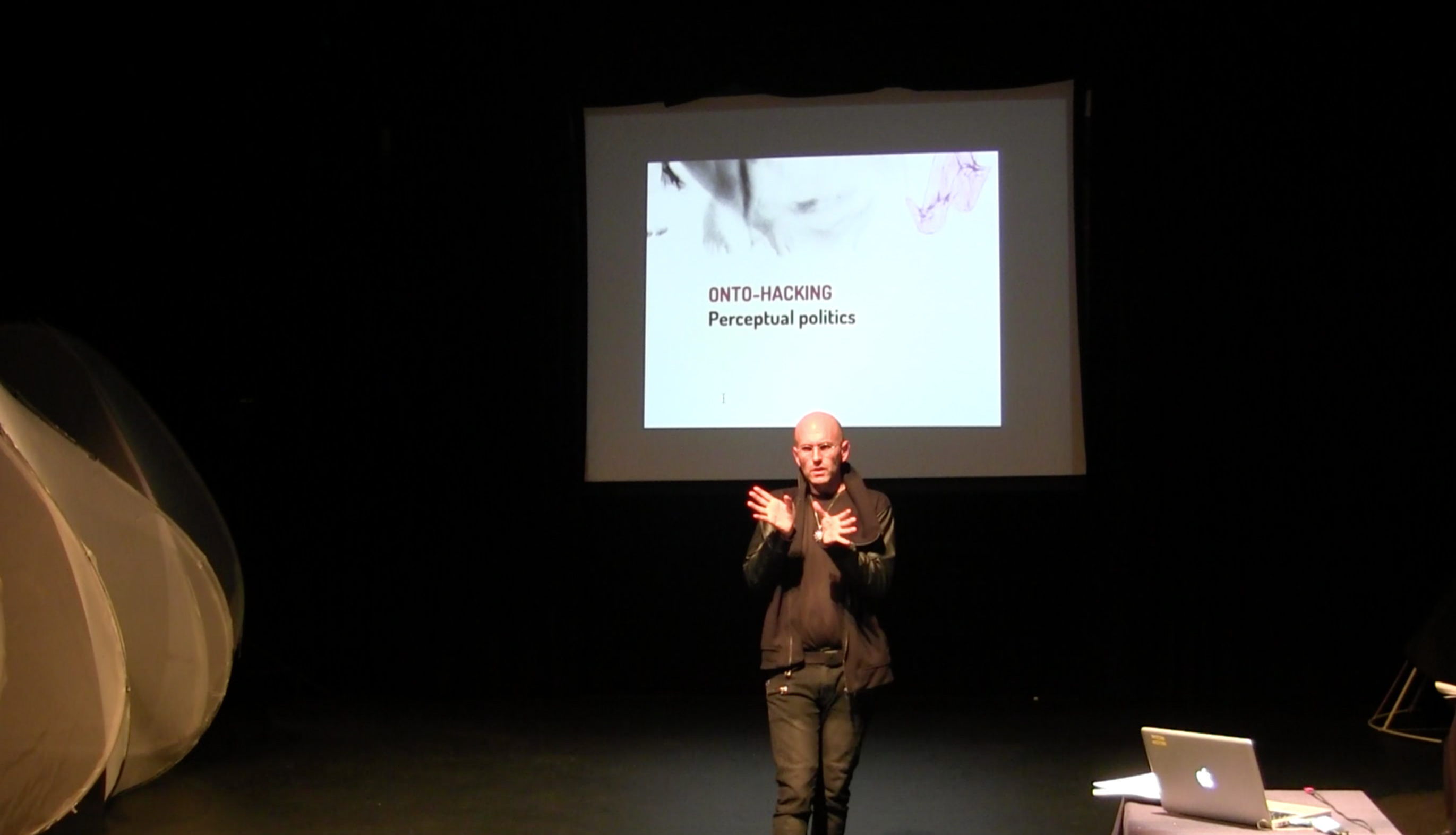 .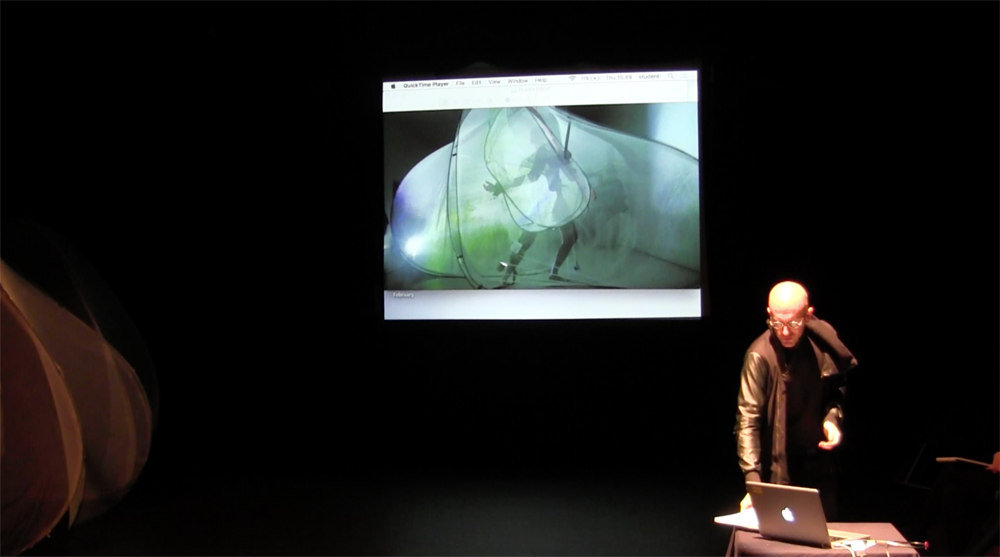 Opening presentation on the Metabody concepts by Jaime del Val (Instituto Reverso)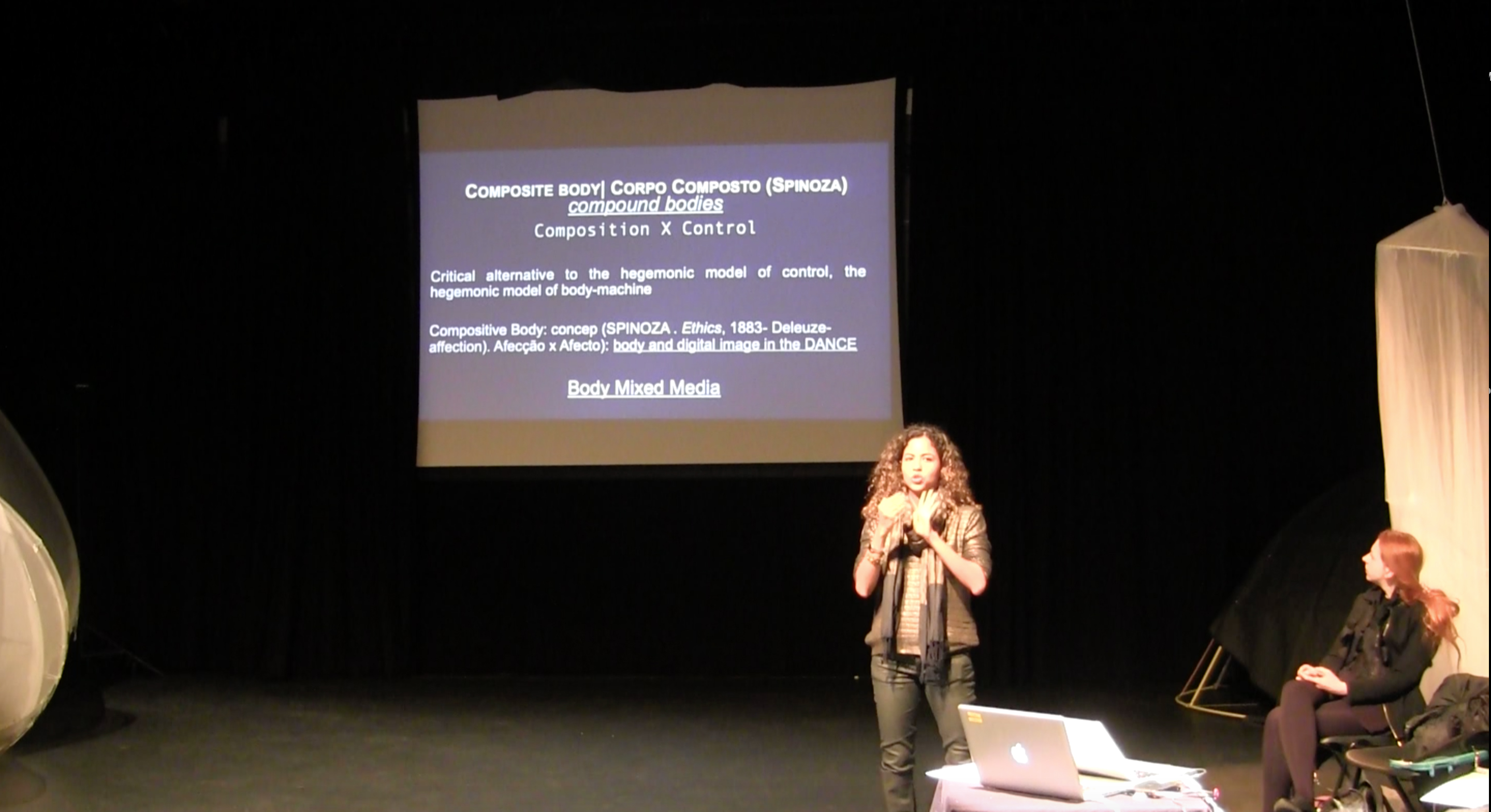 Larissa Ferreira speaks about the composite body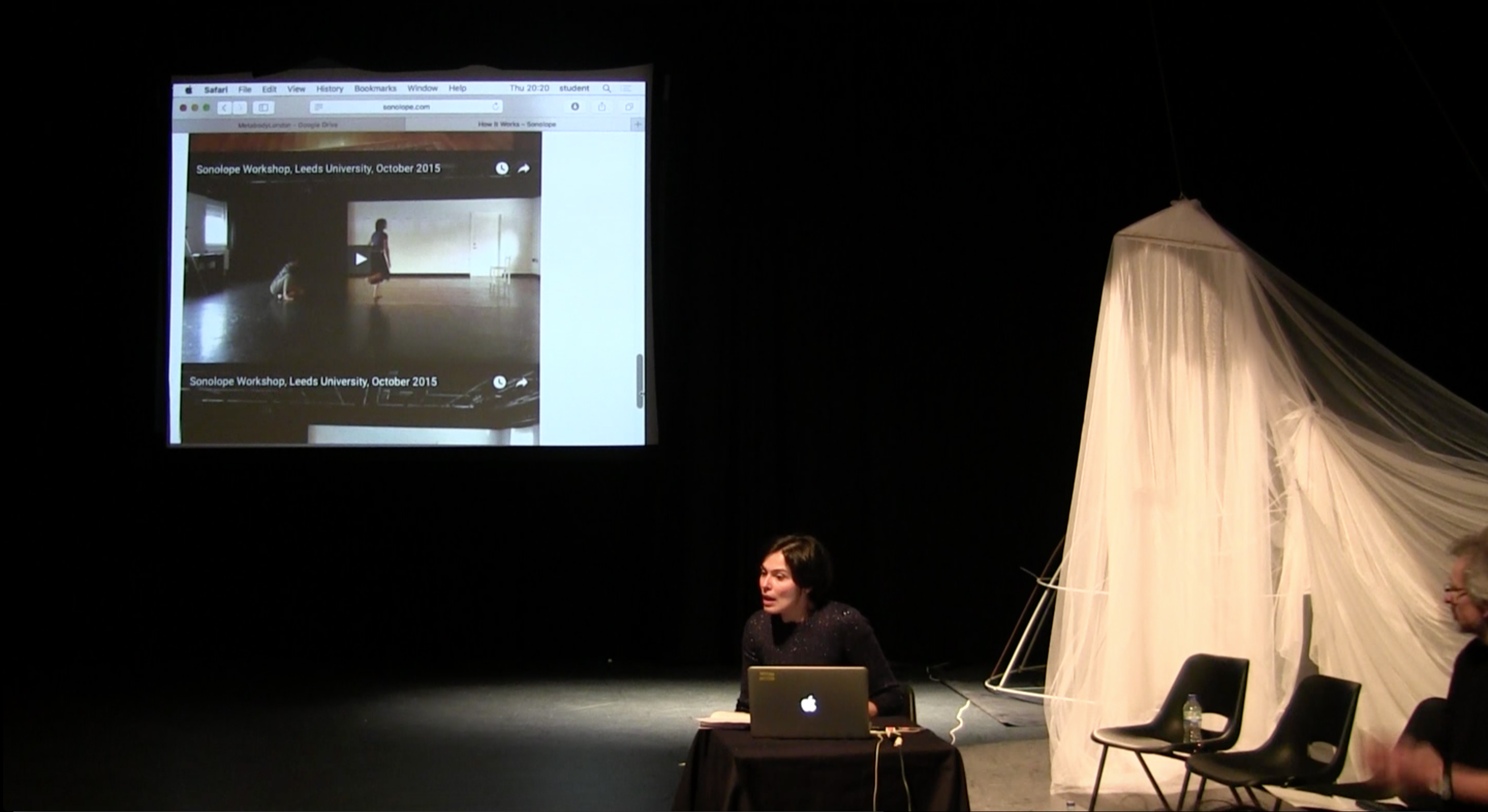 Maria Kapsali introduces 'soundflux'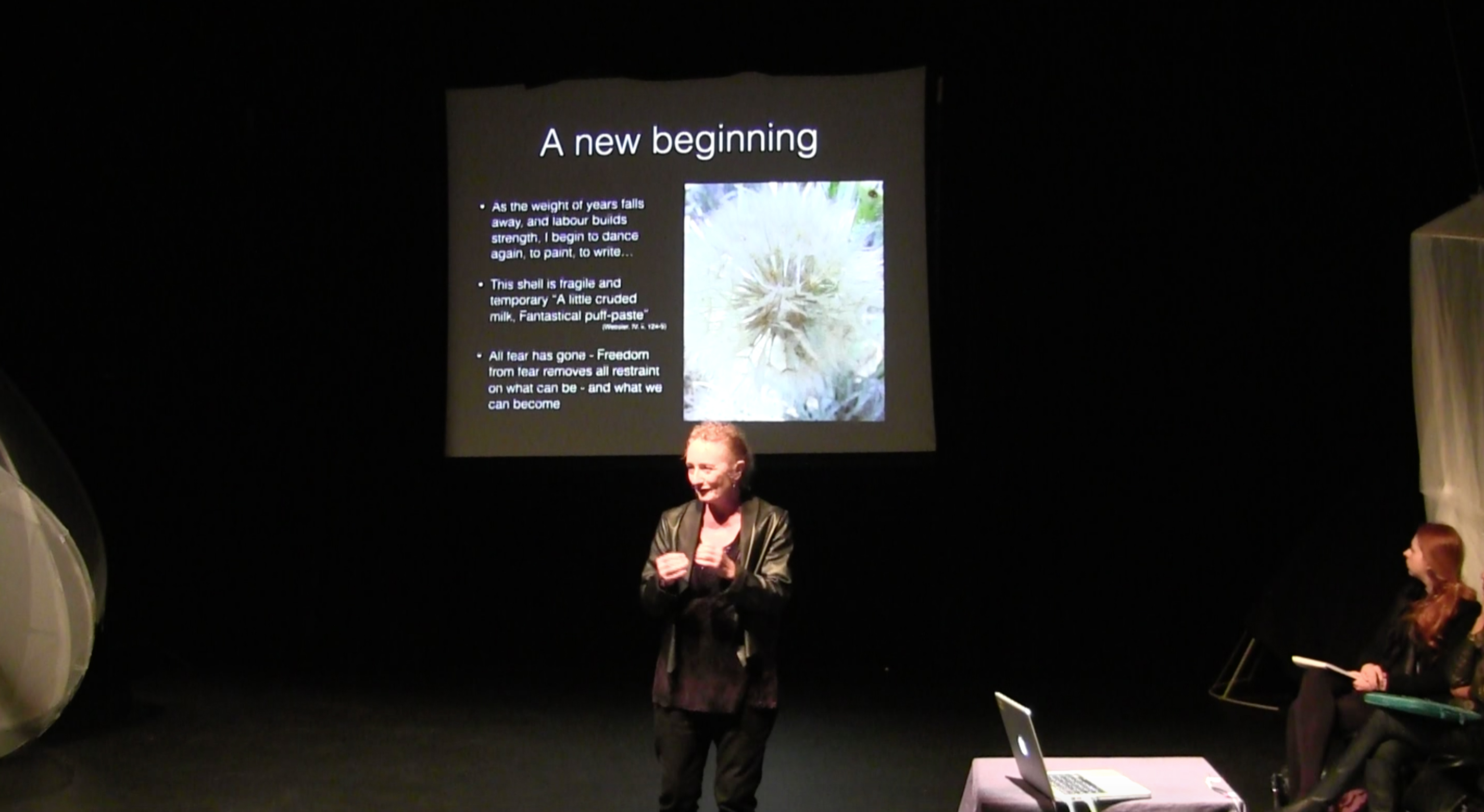 .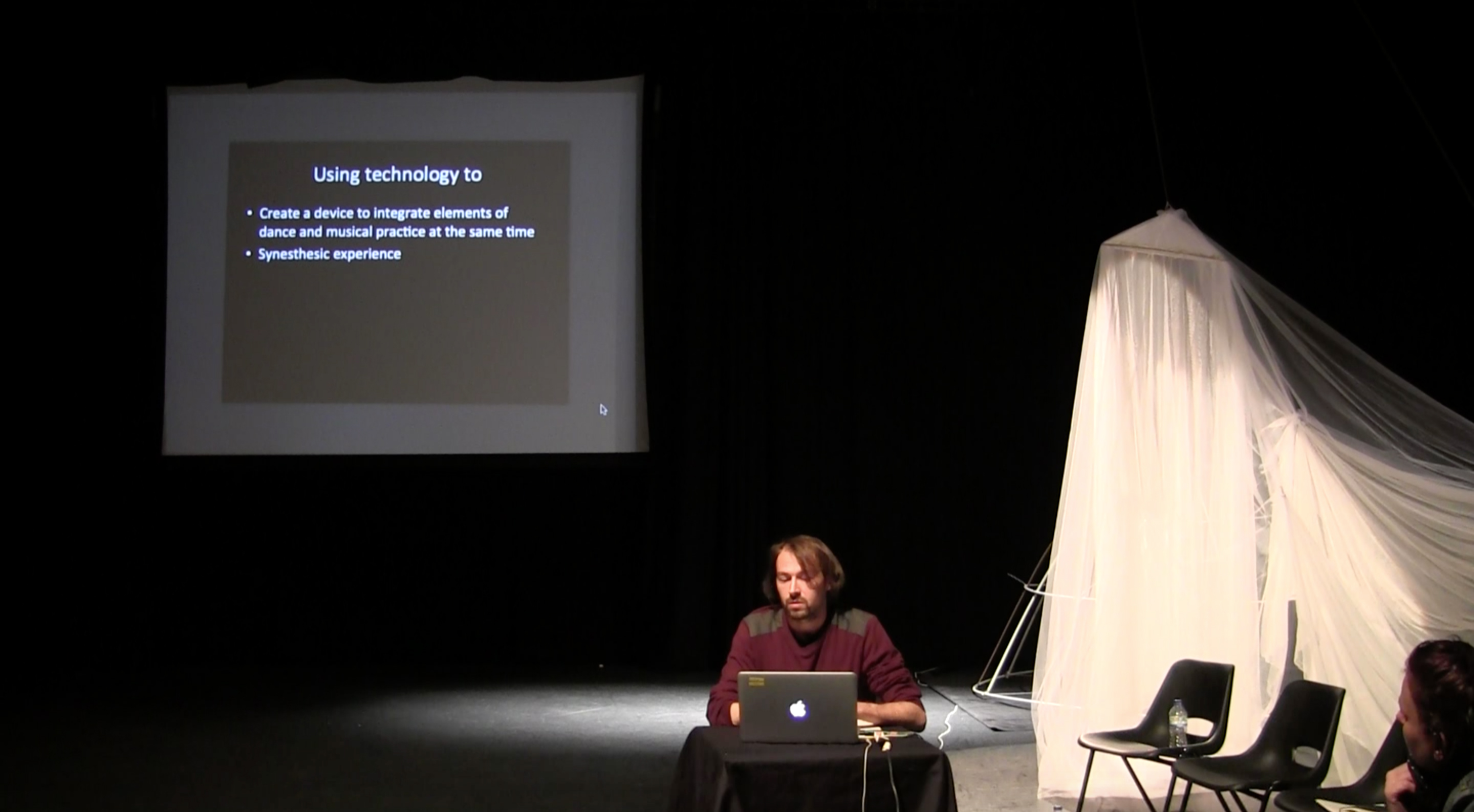 Janice Jones speaks about her ritual performance work on grieving [left] and Javier Aparicio introduces his research on real-time music composition and synaesthetic performance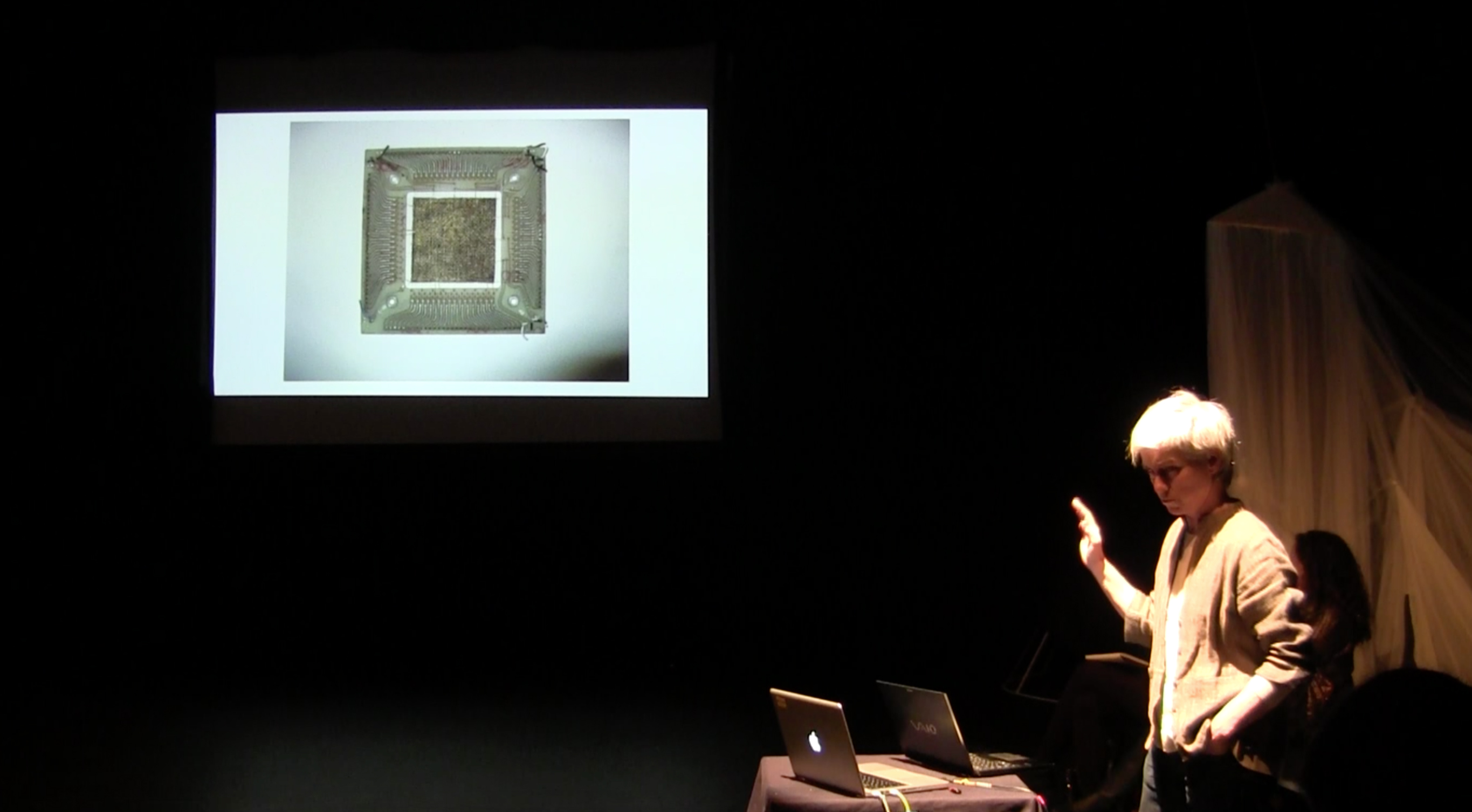 .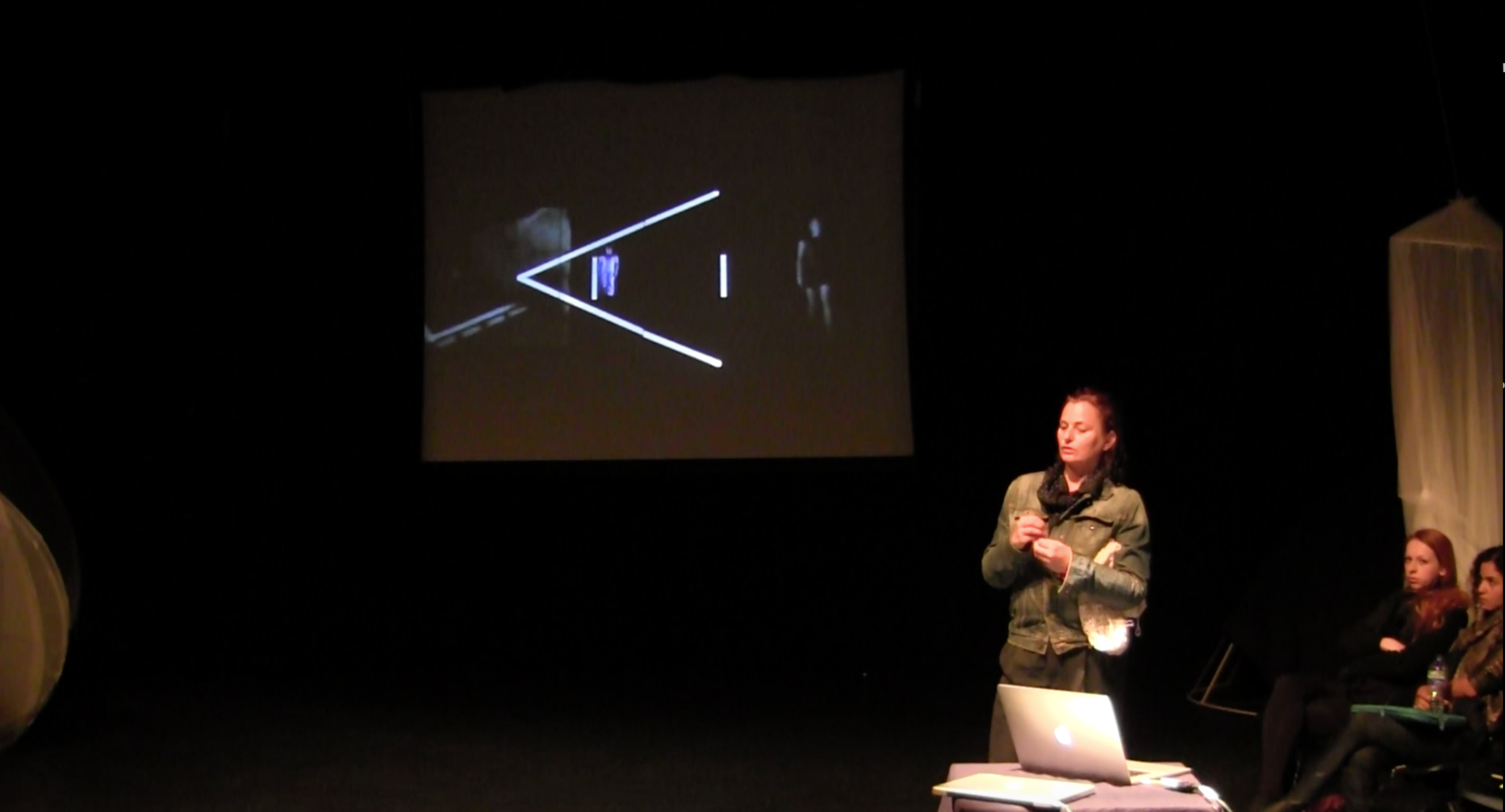 Peggy Reynolds speaks about 'Psychic Vortices' [left] and Salud Lopez addresses the 'perception of the imperceptible'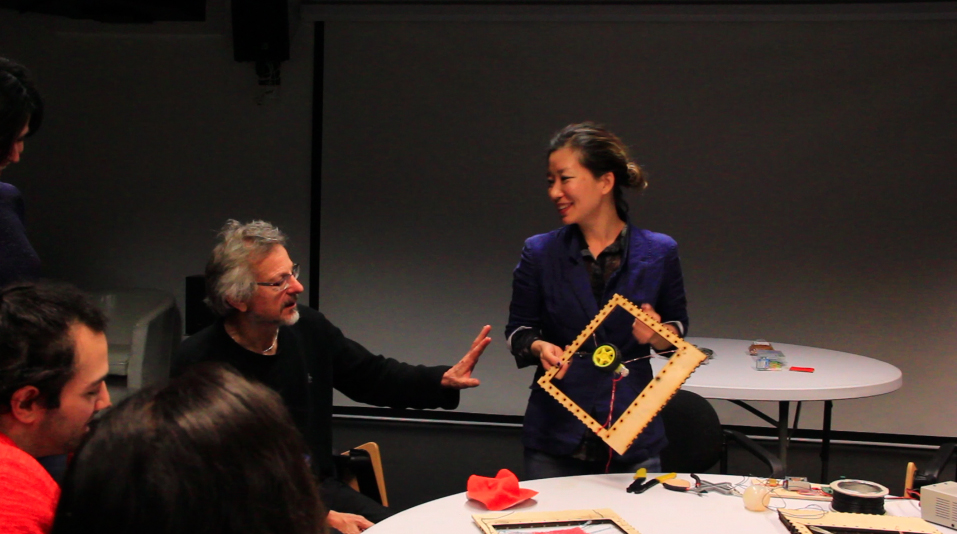 .
Caroline Yan Zheng conducts a workshop with soft robotic materials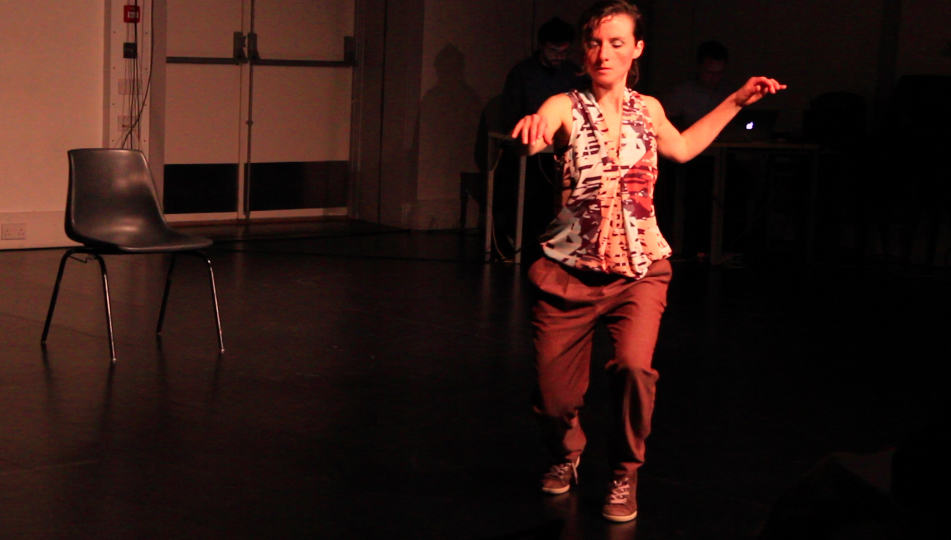 Paula Guzzanti and her team perform 'I-Reflexes'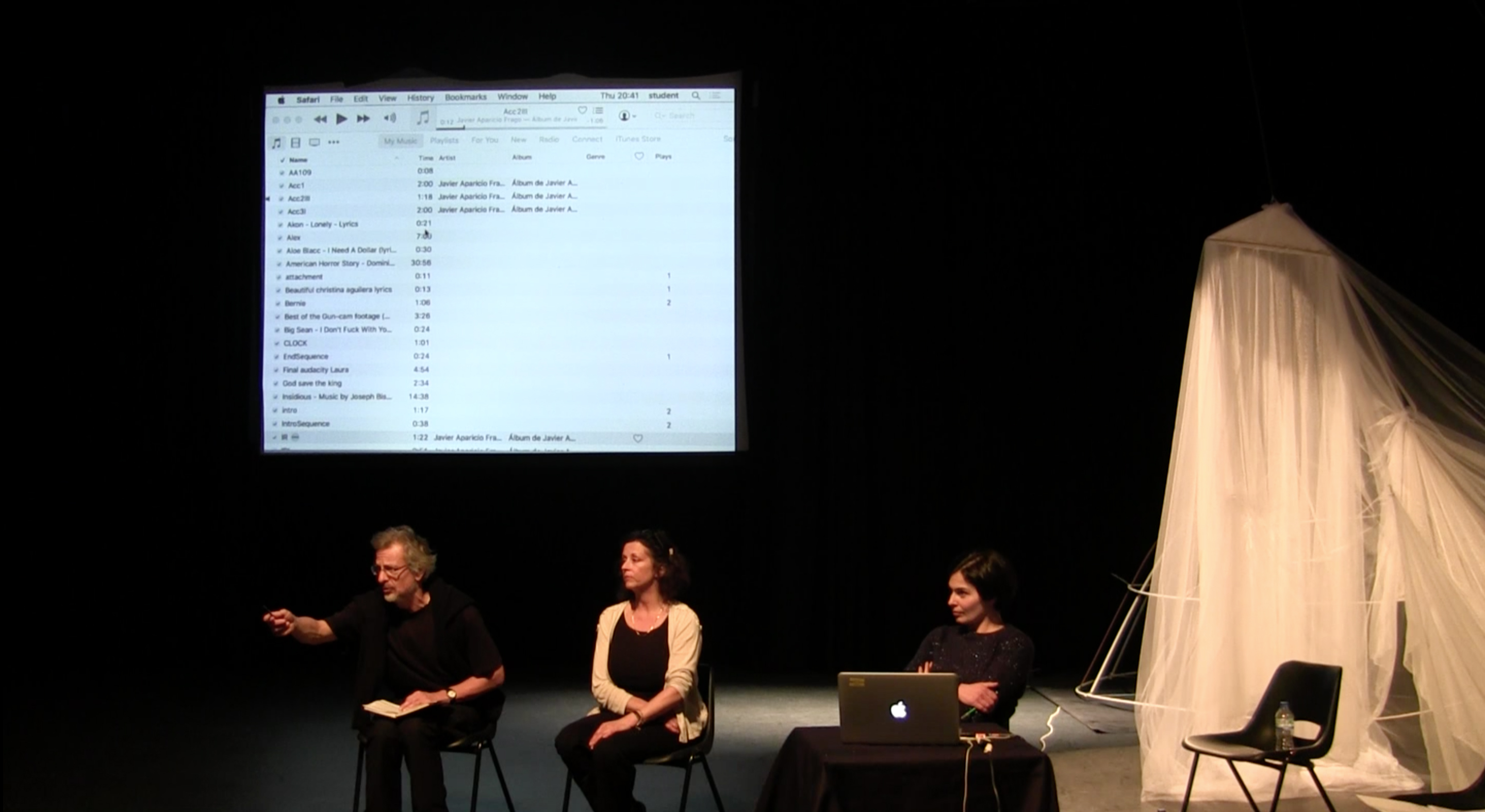 .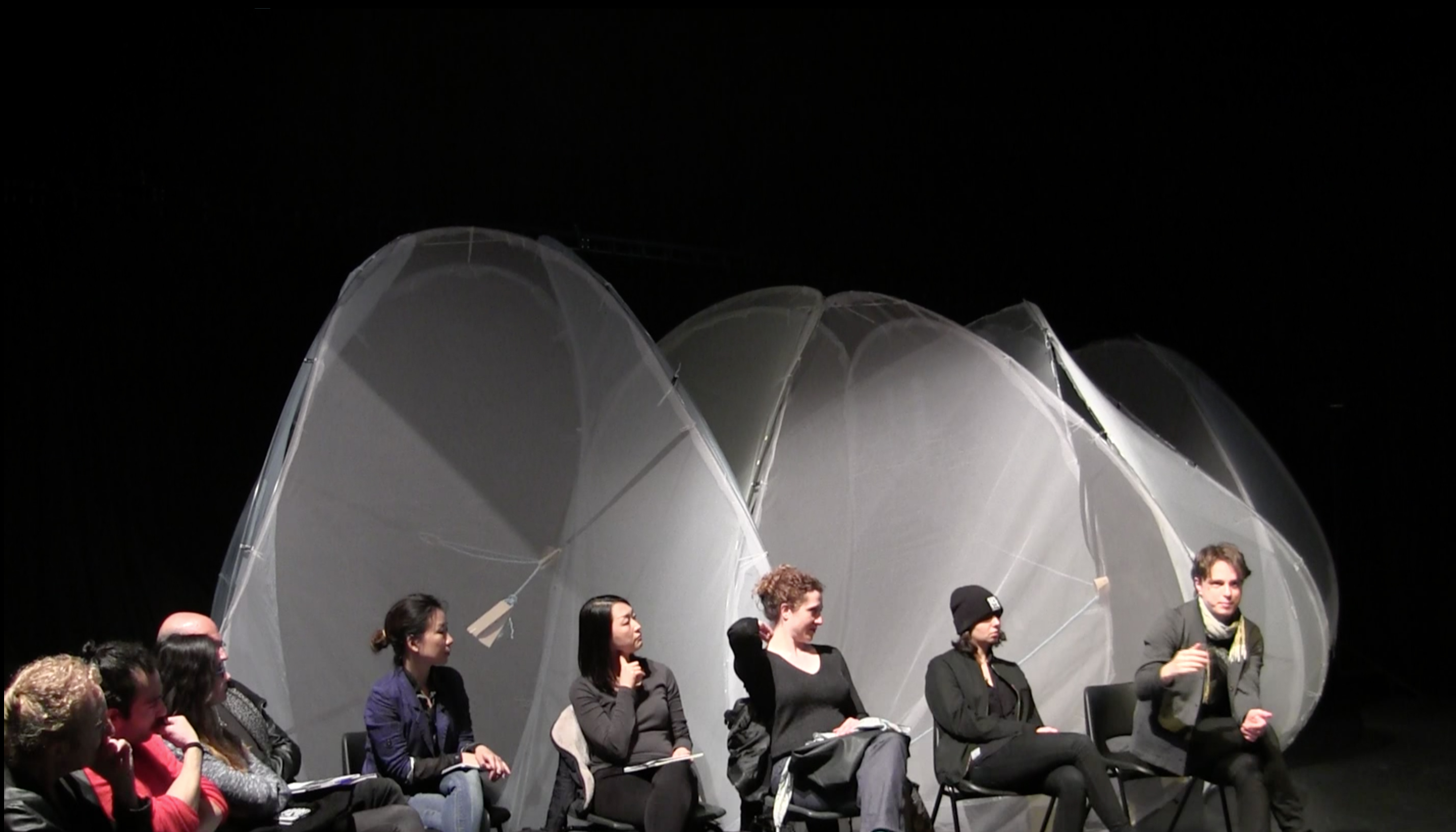 .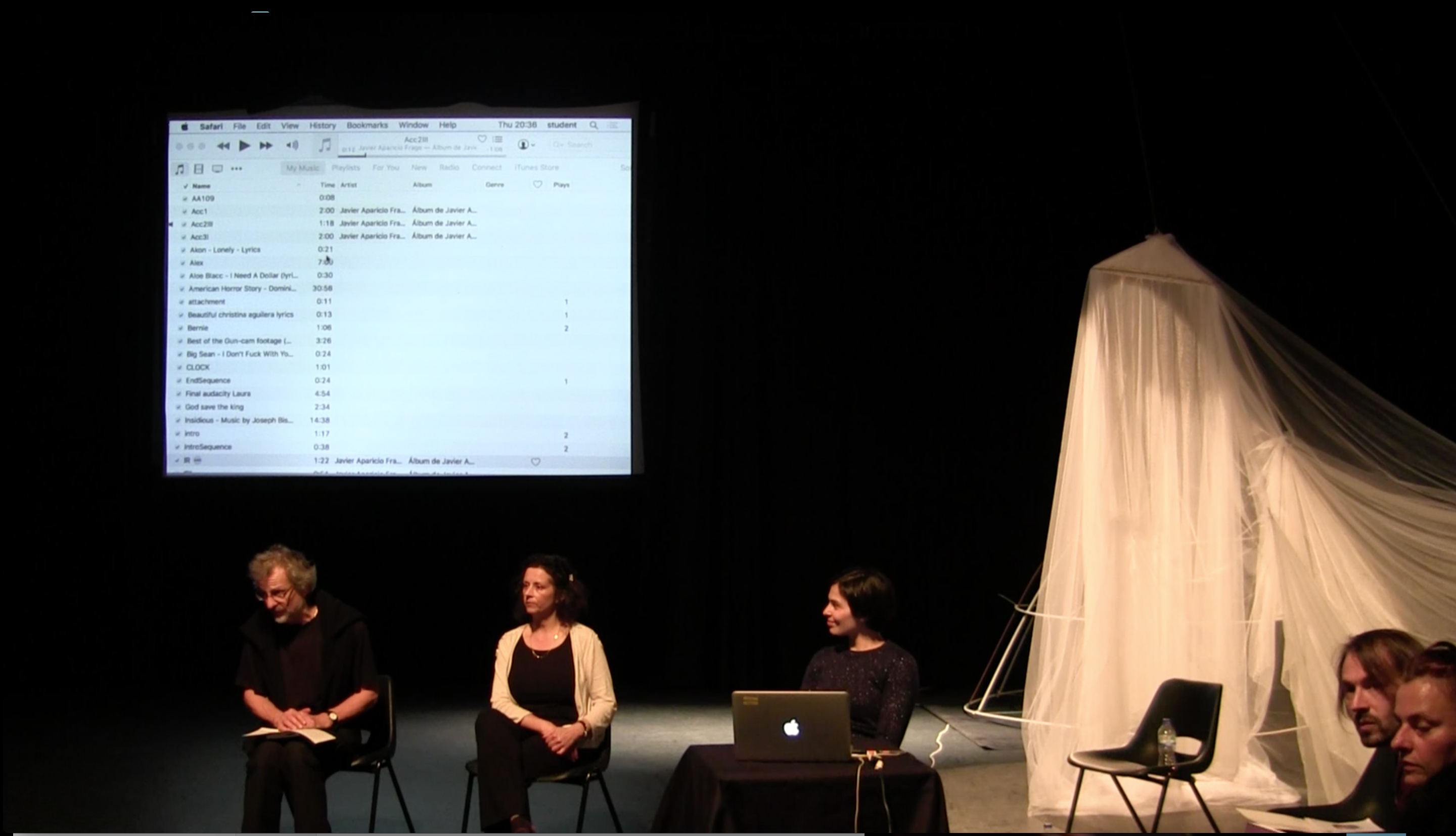 Birringer and Danjoux moderate the concluding roundtable discussion at the end of the first day
All photographs (c) DAP-Lab
click here for short film of the Friday and Saturday performances of "metakimosphere" in the main theatre space
go to next page for photographs from the performances
(c) 2016 Artaud Forum / Center for Contemporary and Digital Performance